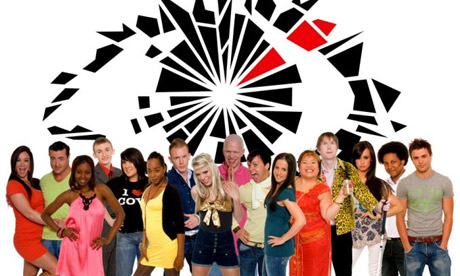 It seems Amy Childs and Tara Reid aren't the only surgically-enhanced celebrities in the CBB house.
Australian paparazzo Darryn Lyons has revealed that he had an appointment with a surgeon to create a set of abs.
Instead of sweating it out at the gym, the 46-year-old underwent the surgical procedure known as 'contouring', which gives the illusion of a washboard stomach.
The pink-haired housemate confided in co-star Paddy Doherty, 52, and bared his torso in the bedroom to reveal the transformation.
Talking about the procedure, Lyons said: 'I had contouring done to my body.
'I had to get really fit and lose a fair bit of weight. It takes away all the fat around it and actually lets your natural abs be there.
'Basically it's the male version of a boob job.'
An impressed Paddy called Lyons' new look 'the bees knees', as photographer Lyons added: 'I'm over the moon with it.'
Lyons' torso has something of the superhero look about it and is quite obviously superficial. Indeed, he could almost be wearing padding.