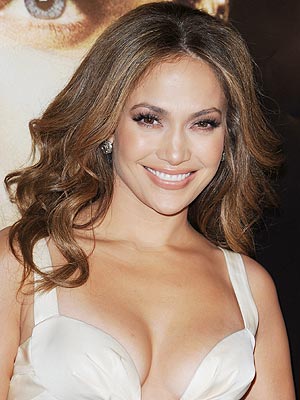 The first of Jennifer Lopez debut album is On the 6. American singer-songwriter Jennifer Lopez released On the 6 in the United States on June 1, 1999 by Epic Records.
On the 6 debuted at number eight on the U.S. Billboard 200 the week of June 19, 1999 with first-week sales of 112,000 copies, remaining in the top twenty for eleven weeks and on the chart for fifty-three (including one re-entry).
On the 6 has sold seven million copies worldwide and produced five singles, including the Billboard Hot 100 number one "If You Had My Love" and the Hot Dance Club Play number one "Waiting for Tonight".
On the 6 album's title refers to the 6 subway line in New York City, which Lopez used to commute to work in Manhattan from her home in the Bronx during the early years of her career. The original title for On the 6 was Feelin' So Good since Lopez wanted the song "Feelin' So Good" to be the lead single instead of "If You Had My Love".
On the 6 album includes cover versions of two songs by Diana Ross: "Promise Me You'll Try" and (as a bonus track on select non-U.S. pressings) "Theme from Mahogany (Do You Know Where You're Going To)".
Track listing
" If You Had My Love" (Jerkins, Jerkins III, Daniels, Cory Rooney) – 4:25
"Should've Never" (Rooney, Lopez, Barnes, Olivier, Baliardo, Reyes) – 6:14
"Too Late" (Rooney, Lopez, West) – 4:27
" Feelin' So Good" (featuring Big Pun and Fat Joe) (Rooney, Lopez, Rios, Cartagena, Combs, Standard, Logios) – 5:27
" Let's Get Loud" (Estefan, Santander) – 3:59
"Could This Be Love" (Dermer) – 4:26
" No Me Ames" (Tropical Remix with Marc Anthony) (Giancarlo Bigazzi, Marco Falagiani, Ignacio Ballesteros, Aleandro Baldi) – 5:03
" Waiting for Tonight" (Maria Christensen, Michael Garvin, Phil Temple) – 4:06
"Open Off My Love" (Darrell Branch, Kyra Lawrence, Lance Rivera) – 4:35
"Promise Me You'll Try" ( Peter Zizzo) – 3:52
"It's Not That Serious" (R. Jerkins, F. Jerkins, Rooney, Lopez, Loren Dawson) – 4:17
"Talk About Us" (Rooney) – 4:35
"No Me Ames" (Ballad Version with Marc Anthony) – 4:38
"Una Noche Más" (Christensen, Garvin, Temple, Manny Benito) – 4:05